2017 Workshops are now being scheduled. Visit our Workshops page for
more info...
Legal Specialties for Children and Adults with Disabilities and Their Families
Click on any of the substantive legal specialties below to learn more.
Workshops
Reaching Out to the Disability Community
Robert H. Farley, Jr. is available to speak to parents, organizations, and agencies on a wide variety of issues related to disability advocacy and disability services. All workshops are offered free of charge. Scheduled workshops are listed below. If you are interested in attending an event, or requesting speaking and workshop services for your group or agency, please call 630-369-0103, or contact us by email.
There are no workshops scheduled at the present time. Please stop back again for new workshops or Subscribe to our E-newsletter, The Law for Children and Adults with Disabilities, to be notified in advance of new events.
Scheduled Workshops / Seminars
(Please RSVP by email or phone (630-369-0103) if you will be attending)
Speaking Topic
Date
Location
How to Be Successful in Obtaining Funding for a Developmentally Disabled Person
Dec. 4, 2017, 6:30 p.m. - 8:00 p.m.
Naperville Public Library, 95th Street Branch,
3015 Cedar Glade Drive, Meeting Room A, Naperville, Illinois 60564
Most Popular Topic: Assisting/Serving Developmentally Disabled Persons
This workshop - and all our workshops - are offered free of charge.
Securing services for children and adults with developmental disabilities can be one of the most challenging experiences family members and guardians face as they care for their loved one. Accordingly, parents and agencies are welcomed and encouraged to attend this workshop.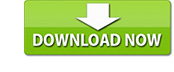 Prior to attending this workshop, please download and print attorney Farley's "Book" on How to Navigate the Illinois Disability System. This is a free download. Please plan to bring a copy of "The Book" to the workshop.
This presentation specifically addresses the following issues.
Why It Is Essential To Get On State of Illinois "Waiting List?"
What To Do If You Cannot Wait For Your Child's Name To Be Pulled From The Waiting List
What Services Are Available For Your Child From The State of Illinois?
Guardianship - How To Obtain / Is Guardianship Necessary?
Special Needs Trusts
Applying for SSI Benefits at age 18.
Update on Current Litigation in Illinois On Behalf of Disabled Persons & How It Will Affect Your Child.
Strategies To Obtain Funding For Disability Services & Overcome Those Persons Who Tell You That You Cannot Succeed Unless You Are An Emergency.
Location:
Naperville Public Library
(95th Street Location)
3015 Cedar Glade Drive
Naperville, IL 60565
Please RSVP by email using our contact page, or by calling 630-369-0103.
*Click here for more info on this event and topic.

Regular speaking topics include:
Adult Services for Developmentally Disabled Persons
Waiting List for Services: Fact or Fiction
Why Illinois is Ranked Near the Bottom of All States in Providing Community-Based Services.
Special Education Services for Children with Disabilities
Preparing for Your Child's Individual Education Plan (IEP)
Transition Planning
Guardianship and Estate Planning
Special Needs Trusts for Families with a Child with Developmental Disabilities
Financial Benefits: SSI and Medicaid